Events
Updated: 22 September, 2015
There will be the premier 24-hour championship event (of course!) but also an eight-hour event (for those who like an evening by the fire with a feed and a nice cup of tea).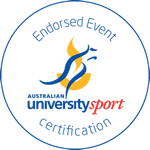 In addition, this event will constitute the 2015 Intervarsity Rogaining Championships, so rustle up a team from your campus and put the event in your diary.
Remember to choose your team mates wisely, as this event is also your chance to qualify for the World Rogaining Championships in the Northern Territory in 2016, and jump ahead of the general entries.
Note that this event *won't* be the 2015 NSW Rogaining Championships. To avoid confusion, we have designated the Lake Macquarie rogaine to do this job instead.
ENTRIES ARE NOW OPEN [ENTER NOW!].
Entries will close on Friday Oct 2 at midnight (the end of Friday evening).
You can see who else has entered too...
You can also get the competitor information pack to answer some of your questions...
Pricing will be:
$100 full price entry
$70 concession entry(those eligible for concession price are: (i) anyone between 14 and 22; (ii) full-time students; (iii) unemployed folks and (iv) pensioners)

$20 for Friday night dinner plus Sat breakfast
$60 return bus from Sydney
$77.50 return bus from Canberra
For all registration and entry related enquires please contact Anita Bickle.